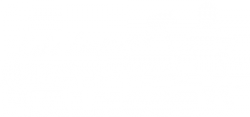 The whole city's Cleanliness volunteer work in Tampere Sat 7 May 2022 from 10 am to 2 pm
#kokokaupunginsiisteystalkoot
The whole city's Cleanliness volunteer work in Tampere Sat 7 May 2022 from 10 am to 2 pm
#kokokaupunginsiisteystalkoot
In the city's Cleanliness volunteer work, garbage thrown by people is collected from bike paths and streets, parks and other public places.
For Mother's Day, the places will be clean and the city will be in World Cup shape!
Assemble a small or larger cleaning team yourself and follow the instructions
or
join a cleaning group.
How do I organize Cleanliness volunteer work jobs?
1) Define the area to be cleaned.
2) Define the person responsible for the tasks.
3) Define the meeting place for the people of Talkoo.
4) Fill out the application form carefully. Registration starts on Monday 28.3. and ends on Tue 26.4.
5) Advertise the works! You can find the talk advertisement template in the link below. Use in social media
#kokokaupunginsiisteystalkoot
Talkoiden vastuuhenkilö
hoitaa talkooilmoittautumisen
vastaa talkoiden mainostamisesta omalla alueellaan
on kohtaamispaikalla sovittuna aikana, jotta talkoolaiset löytävät talkoopaikan

Talkoot voi aloittaa la 7.5. talkoolaisille sopivana ajankohtana ja päättyvät viimeistään klo 14.00.

jakaa talkoolaisille jätesäkkejä sekä täyttää jälkikäteen lyhyen palautelomakkeen talkoiden kulusta
muistuttaa talkoolaisia, että talkoissa siistitään yleisiä alueita keräämällä maassa ihmisten sinne heittämiä roskia
Cleaning places and cleaning areas - Come join the cleaning!
If you feel like joining the talkies, you can look at the attached map for a suitable talkie place and join the group. You can also find the meeting place on the map. Feel free to join!
KOKO KAUPUNGIN SIISTEYSTALKOOT PIDETÄÄN TAMPEREELLA LA 7.5.2022 KLO 10 – 14
Pirkanmaan Jätehuolto toimittaa ennalta sovittuun paikkaan 1-2 kpl 600 litran roska-astioita, joiden sisällä on jätesäkkirullia ja kerää roska-astiat + mahdollisesti niiden vieressä olevat jätesäkit ja isommat luonnosta löytyneet roskat (mm. autonrenkaat, polkupyörät, akut) oikeaan osoitteeseen heti talkoiden jälkeen.
Talkooporukan yhteyshenkilö antaa jätesäkit ja opastaa talkoolaiset hommaan heti talkoiden alkaessa.
Jäteastioiden nouto alkaa lauantaina heti klo 14:00 talkooajan päättyessä, jolloin kerättyjen roskien pitää olla jäteasioiden luona.
Pidetään turvallisuudesta huolta!
Mitä talkoisiin osallistuvan on hyvä muistaa?
Siisteystalkoissa kerätään vain pyöräteiden ja katujen varsilta, puistoista ja muista yleisistä paikoista ihmisten sinne heittämiä roskia.
Tavalliset roskat kerätään jätesäkkiin ja isommat luonnosta löytyvät roskat (mm. pyörät, akut, autonrenkaat, metalliromut…) laitetaan jäteastian viereen.
Vaarallinen jäte (akut, maalit, loisteputket, jne.) eivät kuulu jätesäkkeihin eivätkä talkoojäteastioihin!
Jos jäteastia on täynnä, voi täyden roskasäkin laittaa jäteasian viereen.
Mikäli luonnosta löytyy jotain isompaa jätettä (esim. jääkaappi, a-pesukone, sohva, jne.), tehkää siitä ilmoitus:

if.erepmat@erepmatulejousnotsirapmy

Talkoomainospohjan löydät täältä. 
Me tarjoamme isot jätesäkit, ota halutessasi kotoa pieni roskapussi mukaan.
Muista ottaa omat hanskat käteen ja pidetään talkooturvallisuudesta huolta. 😊
Ota mukaan reipas ja positiivinen mieli!
Cleanliness volunteer work
Do you want to know more about the whole city's clean-up work or possibly organize your own clean-up works in your area at some other time? Our environmental advisor Tiina helps in all matters related to cleaning desks.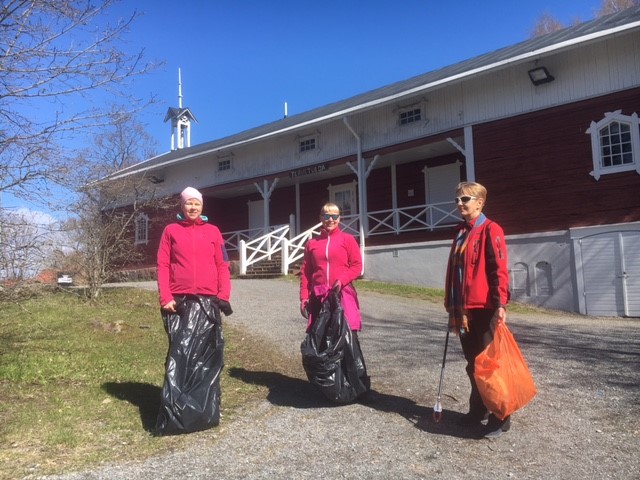 Vuonna 2021 Tamperetta siistittiin ennätyksellisesti 53 alueella. Ekokumppanit, Tampereen kaupunki ja Pirkanmaan Jätehuolto kiittävät kaikkia Koko kaupungin siisteystalkoisiin la 8.5.2021 osallistuneita. 
Vuonna 2019 Tamperetta siistittiin 41 alueella. Ekokumppanit, Tampereen kaupunki ja Pirkanmaan Jätehuolto kiittävät kaikkia Koko kaupungin siisteystalkoisiin la 5.5. osallistuneita. Katso kuvagalleria 2017 kymmenestä siivouspaikasta!