For almost 20 years – since the establishment of our company – an important part of our operations has been to lead and participate in diverse projects that support sustainable development. Due to our solid experience and project expertise, we are a desired and reliable project partner not only in Finland, but also at the international level.
Our business idea is to promote sustainable development and a responsible lifestyle. Our projects are funded by the Pirkanmaa Association, the European Regional Development Fund, the European Rural Fund and municipalities and companies in the Tampere metropolitan area. Our extensive network includes European partner cities, universities, companies, associations, housing associations, associations and eco-support staff.
The joint European FUSILLI project will support participating cities and urban areas in the global challenges of food systems, towards healthy, sustainable, safe, inclusive, equitable and cost-effective food systems.
During the project period (1 / 2021-12 / 2024), a living experimental platform for a sustainable food system, a living lab, will be built in Tampere, where innovation and experimentation will be at the center.
The activities of eco-partners focus on e.g.
the presentation, development and expansion of various micro-farming opportunities, the promotion of a sustainable diet and the conception of community cooking activities.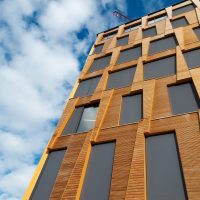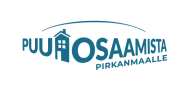 The project defines wood expertise for Pirkanmaa in cooperation with micro and small and medium-sized enterprises. The University of Tampere, Tampere University of Applied Sciences and the Tampere Region Vocational School Tredu compile training packages that are tested by company staff in pilot trainings.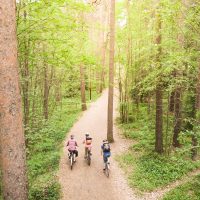 Pyhä-Näsi Routes as the vitality of Pirkanmaa tourism
Pyhä-Näsi -Routes as the vitality of Pirkanmaa tourism – the aim of the project is to respond to the need by developing the route platform into a business platform that serves rural tourism companies and other related business operators more widely, generates new business from nature tourism and strengthens regional vitality.

The project will create new, sharing-based models of living and moving through practical experiments. Experiments will be used to find out what kind of sharing economy services and business models can be used to spread new practices as widely as possible.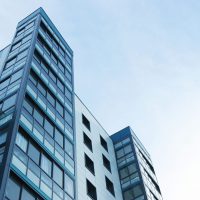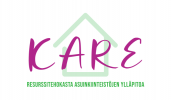 KARE – Resource-efficient residential property maintenance. The project will provide additional training for property managers related to energy efficiency in renovation construction and digital services. The project supports lifelong learning.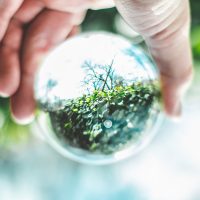 KIERTO – Functional Learning Environments for the Circular Economy project seeks new work around the circular economy by developing the skills of unemployed jobseekers to meet the needs of employers. The eco-partners work in the project in an expert role in sustainable development, developing e.g. education and services promoting the circular economy.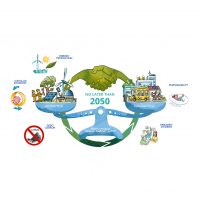 The Urb-En Pact project, funded by the EU's URBACT program, explores Tampere's potential to become a net zero energy area, which is the goal of the entire EU by 2050.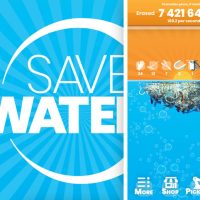 Games and their development
We develop new mobile game concepts and game prototypes and implement games for a sustainable future. We cooperate with, among other things, TAMK's game studio. The premise of our games is that all games are free and the revenue from the games is only used to promote sustainability. The themes of the games are e.g. biodiversity, energy efficiency, the circular economy and well-being.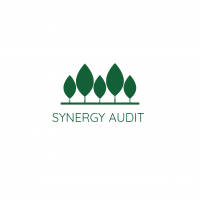 2019-2022
In the struggle for a decrease of most negative environmental impact and thereby a possible slowing down of the speed of the global climate change, there are today directives and policies at European and global level which invites countries, organisations and individuals to reduce negative environmental impact. Public and private sectors on a global scale are today working toward a decrease of their organisations negative environmental impact, by i.e. becoming environmentally certified following environmental standards.
The European Commission EMAS and the global ISO 14000 standards are examples of environmental standards which can be of sizeable help in keeping up a strategic and effective environmental quality management system aimed at reducing most negative environmental impact in organisations. However, the environmental management work is often hindered by i.e. economic and knowledge lack within organisations. Therefore, the part of the environmental management process involving environmental auditors will in the project be elaborated for an increased help for both auditing and the management work in an overall perspective.
This project aims to fill the existing gap between the need and wish from organisations to work with environmental management and within it, environmental audits, while today lacking in i.e. economic and/or knowledge capacity needed. Therefore, to have an increased opportunity of preparation for a possible coming environmental certification and an increased capacity at decrease of most negative environmental impact. Further, by creating more on-the-job trainings opportunities specifically targeting this issue.
The general objective of this project is to improve the environmental sustainability actions carried out by public and private organisations in Europe for decrease of most negative environmental impact by creating an environmental audit educational training program involving EU and Global directives and sustainability goals.
The specific objectives are:
1. To improve the on-the-job training opportunities in environmental auditing through a train-the-trainers
methodology.
2. To improve the competencies of civil servants and practitioners in environmental audit.
3. To foster an exchange of practises and cooperation among EU countries concerning environmental auditing.
Lead partner One Planet (Sweden).
Partners SERN, Municipality of Ravenna, Municipality of Parma, Centre for Renewable Energy Sources and Saving, CARDET, EcoFellows Ltd.